Wood Chipping (we can undertake whole tree chipping to 450mm)
Forestry mulching is an excellent way to create fire breaks, tracks, easements, and to reclaim land tat may be have been taken over by rapidly growing vegetation. Here at Sun Coast Forestry Mulching we are proud to be one of the most sought-after names for any and all forestry mulching services our customers may need. Our friendly team has over 30 years of combined experience, and knows exactly what is needed to provide an unbeatable service on any job we take on.
Forestry mulching is the process of brush removal, land, farm and jobsite clearing done by cutting, chopping or grinding vegetation into particles that are usually left on-site to clear the land for the purposes intended by the owners thru the use of forestry mulching machine or masticator.  The primary purpose of forestry mulchers was to lessen the fire fuels and, also, as an alternative to chemical treatment competitive species, for aesthetic treatments, right-of-way maintenance, and range rehabilitation.
Nowadays, forestry mulcher machines are also used for tree thinning, vegetation management, brush removal, brush pile grinding, and land mulching.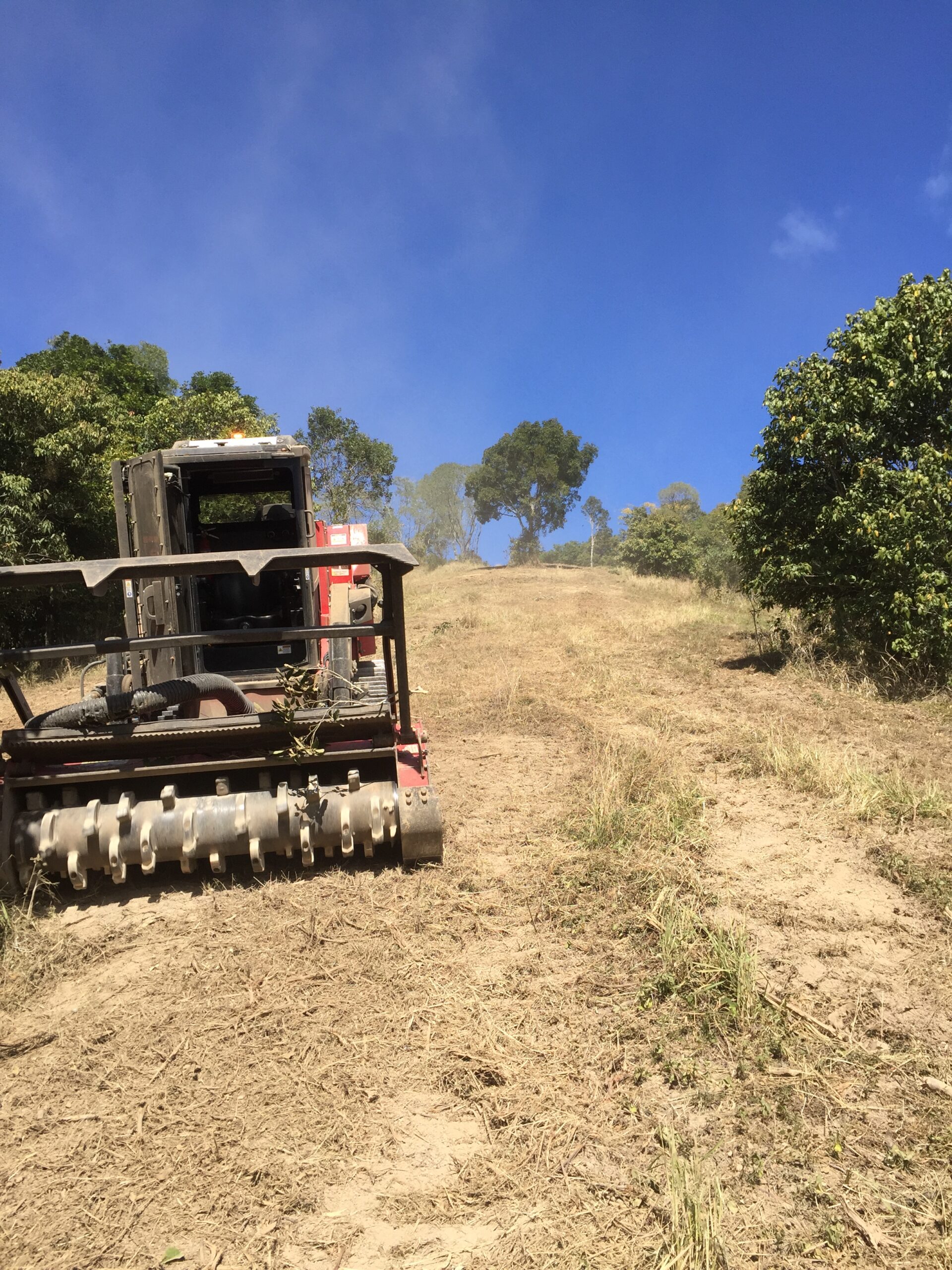 Forestry Mulching Advantages
Why would a landowner prefer forestry mulching over the traditional way of clearing land, farm and job site? Well below are the reasons why forestry mulching is better, they are:
Forestry mulching minimizes the disturbance of topsoil which prevents erosion
Forestry mulching machines can navigate steep slopes and narrow areas
The particles that were left on site as mulch serves as ready-made road or filed ready to be driven on or seeded
The trail of grounded vegetation left behind by the forestry mulcher looks better than the traditional method
Being smaller in size, forestry mulcher gains entry to hard to reach areas in the forest
Forest mulchers can operate during bad weather and on soft grounds, for this reason, forestry mulching contractor seldom have to stop its operation
The brush removal, brush pile grinding, land mulching, and other mulching services are more environmentally friendly
Forestry Mulching Disadvantages
Of course, this is that other side of the coin. Below are some of the disadvantages of using forestry mulching machines, they are:
Depending on the size of the forestry mulcher, the size of the trees that it can fell is limited. Keep in mind that the machine is primarily used for breaking down the trees to mulch. It is not for cutting it down.
It cannot break down stones and rocks. The sparks caused by metal hitting rocks may become a fire hazard.
There are areas that may require different types of mulching machines such as excavator mulchers, and skid steer tractors equipped with mulching attachments.
Our forestry mulching machines will make quick work of small trees and brush, while leaving a minimal environmental impact. For all enquiries simply call us today on 0407 919 847.